Our People
---
Our team consists of specially trained professionals who bring together insurance services with investment expertise and advice. Together they provide exclusive access to vast network of capabilities to manage your financial future. For over a decade our professionals have been partnering with individuals and businesses to manage their financial well being.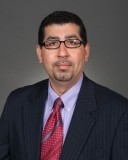 HIRO ADIANI
Hiro Adiani is a partner at the firm, a client advisor and heads Insurance Services. He provides clients with strategic advice on individual and group Life Insurance, individual and group Disability, Long term care and Annuities. Hiro has advised over a 1000 clients in a career spanning over a decade as a highly accomplished client advisor. He started his career with Mutual of Omaha. While with Mutual of Omaha, Hiro was one of the top 10 producers in the New York District . He is recipient of 3 sales excellence Leadership Awards and was in the President's Club for 5 consecutive years.
Hiro is a licensed insurance agent since 2007 and a member of the National Ethics Association since 2006.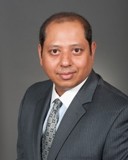 SOUMIT SARKAR , CFA , AIF
Soumit Sarkar is a partner at the firm and heads Investment Advisory Services. Soumit is an executive in the field of investment management and client relationship management. He has over 20 years of experience in providing investment advisory services to affluent and high net worth clients. In his investment advisory role at global financial firms, Soumit led key market initiatives in Asia , Europe and North America. He has advised clients on a variety of investment strategies and portfolio diversification across multiple asset classes. Soumit held positions of increasing responsibility within American Express Private Bank for over a decade. He spearheaded client investment advisory function at the New York office of American Express Private Bank . He was the head Investment advisor for the New York office of Standard Chartered Private Bank and led the mid atlantic business development function for South Asian business at HSBC Premier Banking.
Soumit is a CFA Charterholder , an Accredited Investment Fiduciary and adheres to the CFA Institute Code of Ethics & Standards of Professional Conduct. He is a qualified Chartered Accountant from The Institute of Chartered Accountants of India and a honors graduate in Finance from St. Xavier's College, University of Calcutta, India.
---

One of the benefits of working with us is our ability to provide clear, easily understood explanations of financial products and services. The personalized program that we can provide is a roadmap to working toward your financial future.
We're looking forward to using our expertise to help you pursue your financial goals.